Each Friday on this blog I enjoy highlighting some of the cool things my friends do in their work and personal lives.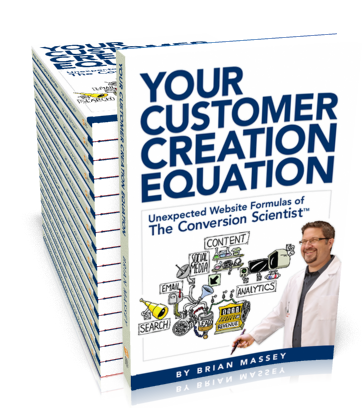 It seems I know a lot of people who are releasing books lately. My friend Brain Massey is about to launch Your Customer Creation Equation. Brian is an exert in how to take your company beyond the noise of social media, and make it convert to real business.
Conversion is the science of turning Web traffic into leads and sales. It is the art of engaging a visitor and helping them solve their problems. There is no better medium to do this than the Web. When you get conversion right, all of your marketing programs become less expensive. Brian is the consultant to call for making the Web a profitable place for your business.
His book will be released soon.
Sign up on his website
to get more info so you do not miss this important book!
Have A Great Day.
thom singer